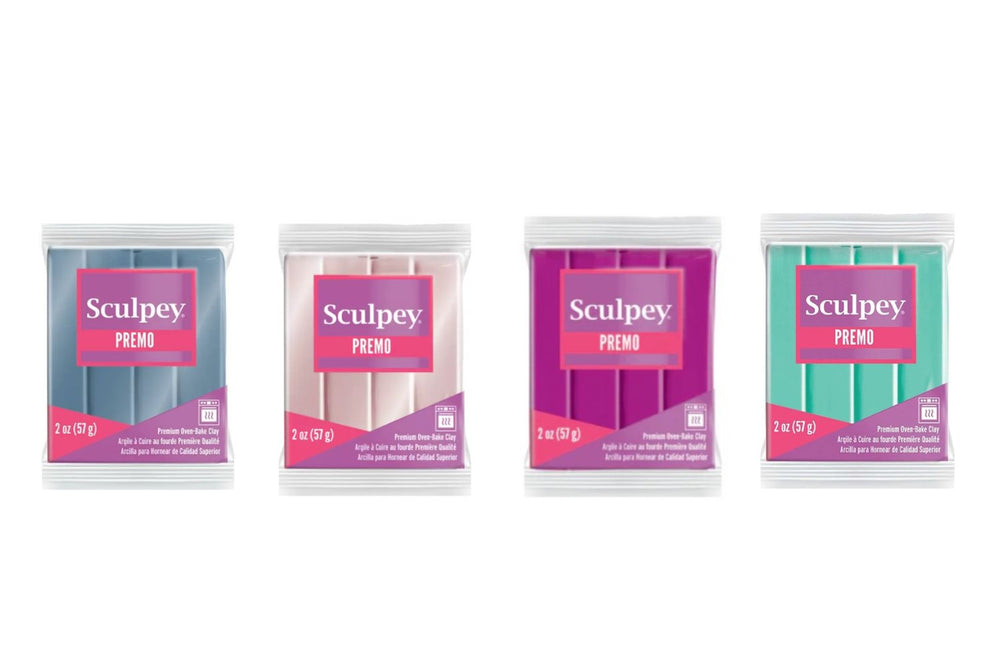 Premo Sculpey Polymer Clay is a high-quality, versatile modeling material known for its vibrant color palette, pliable texture, and durability. It's easy to work with, bakes in a home oven, and is suitable for a wide range of creative projects, from jewellery making to sculpture.
After baking, it can be sanded, polished, and finished to achieve different textures and effects. It's non-toxic, making it safe for all ages, and should be stored in an airtight container to prevent drying.

Remarks:
1.Preheat your oven to 275°F (135°C).
2.Bake the clay for 30 minutes per ¼ inch (6 mm) thickness.